IT that works for you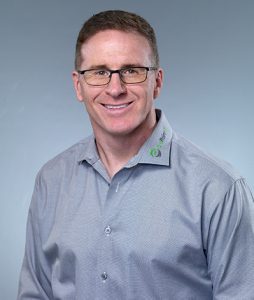 Started in 2004, Endpoint I.T. is a complete technology solution provider. We are 100% committed to making sure business owners have the most reliable and professional IT service in Beaumont, Port Arthur, and Orange. Our team of talented IT professionals can solve your IT nightmares once and for all.
Here's why so many businesses depend on Endpoint I.T. for complete IT services and support:
No One Likes Downtime - It costs money, causes stress, and creates turmoil. And what's even worse is that even the littlest amounts of downtime can lead to a slew of unmanageable problems − like a soiled reputation, missed business opportunities, stress, and damaged employee morale.  While we can't promise no downtime ever we can drastically reduce the possibility of you experiencing it.  However, if you partner with EndPoint I.T. this should no longer be a problem.  You will no longer be responsible for detecting your own issues.  We will work proactively, which means we will monitor your network continuously to catch potential problems before they occur. On top of that, we will provide your company with regular hardware maintenance, which means we keep your equipment in prime operating condition. As a result, we're able to keep downtime at a minimum.
Flat Monthly Fee - We will do our very best to keep your infrastructure healthy. This allows your company to avoid many breakdowns, glitches, and hardware headaches.  However, if for some reason you did have the need to repair something in your infrastructure, it wouldn't be a big deal. For a flat, monthly fee, we take care of practically everything that's IT-related for your company. This means that even with a repair, you still won't have to worry about receiving an obnoxious repair fee at the end of the month. Repairs are included in your Managed Services agreement.
We Partner With You - EndPoint I.T. deals with businesses and their technology all day long. Because of this, we have plenty of experience helping companies find better ways to manage their operations − anything from reducing costs and streamlining processes to removing bottlenecks and automating tasks.  Partner with EndPoint I.T., and this is doable for your business. We want your business to do well, and we want your business to experience as few problems as possible (the fewer you have, the fewer the we have). So in a sense, you can think of it as a never-ending supply of IT support and guidance. We do whatever we can to ensure your technology does exactly what you want it to do.
Quick Response Time - Even with proactive support, you can't avoid IT problems forever. Something will happen, and you will need assistance from an IT professional.  With EndPoint I.T. at your side, this assistance will be much easier to receive. We have internal SLAs which means we will address your issue within the given timeframe. On top of that, we offer remote assistance. This means we can reach into your network remotely and solve common problems with no office visit necessary. In other words, your problems will be resolved much more quickly than you're accustomed to.
Budget - With EndPoint I.T., all things technology are bundled into one, flat monthly rate. Because of this, your ability to budget finally becomes realistic.  Instead of worrying about random repairs or necessary upgrades and updates, you can relax knowing that everything is taken care of already. And there's really nothing better than relaxing, right?  Exactly!!!
Our custom service packages deliver what you need and want without overstepping the boundaries of your budget. From cloud services to data backup, Endpoint I.T. is here to team up with you and your company for expert support.